References and Testimonials
What are people saying about Darren and DXC Geological ?
" I have worked with Darren on a good number of Southern North Sea exploration, appraisal and development projects over the last 10 years. Throughout that time Darren has delivered a thoroughly professional work ethic, an in-depth understanding of the SNS and it's unpredictability. Combine this with his communication skills, his team player approach, his embracing of and participation in the moderan safety culture and you need look no further for somone to fulfil your wellsite geology needs. When a drilling programme has been planned Darren has been my first choice. Darren is a bonus to any project that he works on and I have no hesitation in putting my 40 years of oilfield experience as backing to endorse his abilities. "
January 2018
Richard Lumley, Senior Operations Geologist (INEOS Oil & Gas UK, RWE Dea)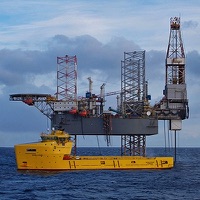 " Darren joined Barrel as a Wellsite Geologist in 2001, and was the last man working in December 2017. This is testament to his growth in experienceduring this period, always approachable, makes himself available and provides professional technical service with a bonus. In the last few years he has developed a technical knowledge of the Southern North Sea which leads the field, hence the number of clients aget to contact his services. It has always been a pleasure working with Darren and I am confident his career will thrive through his new company DXC Geological, best of luck Darren! "
January 2018
Pete King, Operations Manager (Barrel Consultants - Retired)
" Darren Clark is a very experienced wellsite geologist, with comprehensive knowledge of the UK North Sea geology, a focus on the Southern North Sea complex challenges in the Jurassic, Triassic, Zechstien and recent experience of several Carboniferous plays in the UK SNS.
Darren Was a popular member of the Drilling Operation Teams for several development wells, EON 2007-2010 and the deep Carboniferous appraisal well, Perenco 2016-2017. His experience and recommendations were used from well planning and DWOP, to programme changes while drilling and washup reviews for lessons learned and future planning. Darren worked with Simon Crookes on some of those wells.
Darren has remained employed during reduced drilling activity from 2014. He is a consummate professional, maintains firm control over wellsite service providers, remains calm during intense periods of activity, communicates clearly and consicely, delivers on time and exceeds expectations.
I am happy to recommend Darren for geological wellsite supervision on any future projects. "
October 2017
Chris Rogowski, Senior Operations Geologist (Perenco, EoN)
" I have had the pleasure of working with Darren whilst drilling in the Southern North Sea. He was able to demonstrate a thorough and comprehensive knowledge of all of the formations that we were expecting to encounter. Southern North Sea geology is complex at best and it can be very unpredictable. Darren's wealth of knowledge kept us on track and well informed.
An assett to any operation, he is lways welcome on any project I am involved in. "
September 2017
Robert Chadwick, Senior Drilling Supervisor (INEOS Oil & Gas UK, RWE Dea)
" I have worked with Darren regularly over the past 10 years for RWE and INEOS Breagh. Throughout that time I have found Darren knowledgeable, professional, hard working, calm and he is able to communicate well on all levels.
Darren is one of the top geologists in the Southern North Sea, his knowledge of the formations and sequences is second to none.
He has always been and continues to be an asset to the past and present offshore teams at RWE and INEOS Breagh. I would have no qualms in recommending Darren for any future projects. "
September 2017
Neil Pollard, Senior Drilling Supervisor (INEOS Oil & Gas UK, RWE Dea)
" I have worked with Darren regularly over the last 15 years for Kerr-McGee, Venture, Centrica, EnQuest and Perenco. Darren has often worked with a regular opposite number, Simon Crookes.
He is one of the top few Geologists continuously working in the UKNS, has always been an asset to the operations and has remained calm during high profile reservoir sections.
Darren (and Simon) would unquestionably be my first pick as I highly rate his knowledge of UKNS geology, his diplomatic approach to operators and his team oriented style. "
July 2017
Will Codner, Senior Drilling Supervisor (22 years)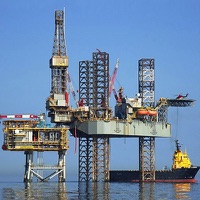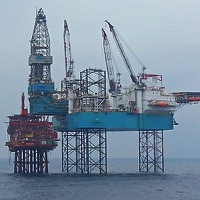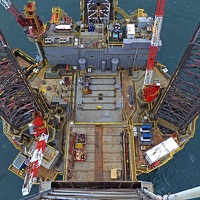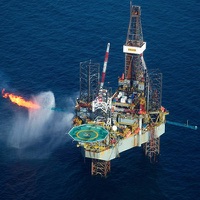 Galaxy II at GDF Suez Dalziel
Ensco 121 at Breagh Alpha
Rowan Stavanger at Arbroath
Ensco 92 at RWE Dea Severn
Ensco 80 at Dana Platypus